Treatment & Cost
目・二重

Eyes Double Fold Surgery
No swelling and non exposed double eyelid surgery
- Completely embedded method
Standard double eyelid surgery.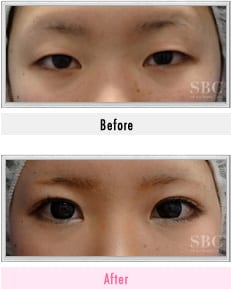 No swelling and non exposed double eyelid surgery is a method of implanting ultra fine threads developed for cardiovascular surgery at several places within the eyelids. This method is characterized by reduced swelling after surgery and lasts long compared to the natural basic method. Standard double eyelid surgery procedure can be performed in 30 minutes and is considered to be a make up treatment.
Both eyes98,000

Forever double eyelid surgery
Everlasting embedded method!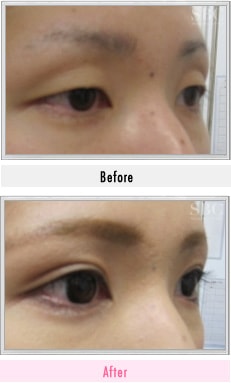 Forever double eyelid treatment is an embedded method which lasts forever. Swelling is minimum, about the same as no swelling and non exposed double eyelid surgery. In most people, the double eyelid is permanent with this new implantation method. Makeup can be applied after two days.
[Reason why forever double eyelid surgery is popular]
Double eyelid will not return to single eyelid with this new implantation method
Minimum swelling
Makeup can be applied after two days
No incisions on the skin
Treatment time is 10 to 15 minutes
Both eyes195,100