Treatment & Cost
美顔レーザー
・しみ取り

Laser Skin Toning
/ Spot Removal
HIFU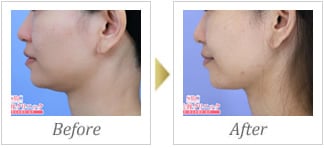 HIFU technology enables heating to the targeted area using ultrasonic waves. HIFU makes it possible to heat deep-layered SMAS (fascia), which was previously only possible through a surgical procedure. Heating deep-layered SMAS (fascia), which causes sagging skin, helps to improve skin elasticity, and lifting effects. These techniques do not correct misshapen bones. They also do not correct any asymmetrical issues. In addition, it is because certain fascia is targeted, some areas may be out of reach of ultrasonic waves (the nose, underneath the nose, inside laugh lines, part of the forehead, etc.).
[Particularly effective when combined with the following treatments]
240 shots (face)24,800

Photo RF Advance
Stains, dullness, and face redness!

Promotes generation of collagen and elastin, spots and dullness are reduced due to the excretion of melanin in addition to reduction in wrinkles. For safety, we have a temperature management and unique cooling system to prevent burns during the treatment and is approved by FDA (Food and Drug Administration) of America which is the equivalent to the Ministry of Health, Labor and Welfare in Japan.
Once9,980

Fractional CO2 Laser
Change dull skin to beautiful shiny skin!!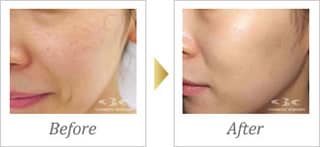 Reduces open pores causing concern, unevenness of acne scars. Over all dullness, whitening, small and fine wrinkles of the skin are eliminated. 10 to 15% of the skin is rejuvenated in one sitting and 5 to 10 sittings is considered as one cycle.
Small (Nose, mouth, below and above the eyes)7,830

ThermaCool CPT
Lift up is effective in tightening the sagging of the skin.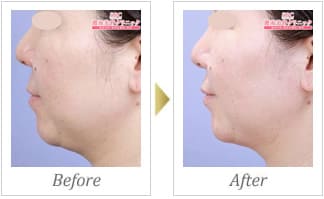 Apart from lift up effectiveness in tightening the sagging of the skin, effective in reduction of acne scars and sebaceous glands! We have made effective lift up possible using the most advanced technologies. It is a revolutionary treatment without downtime and promotes collagen acitivity present in oneself. Highly effective latest third generation ThermaCool, provides comfort during treatment by reducing the pain and so on.
400 shots at one time90,750